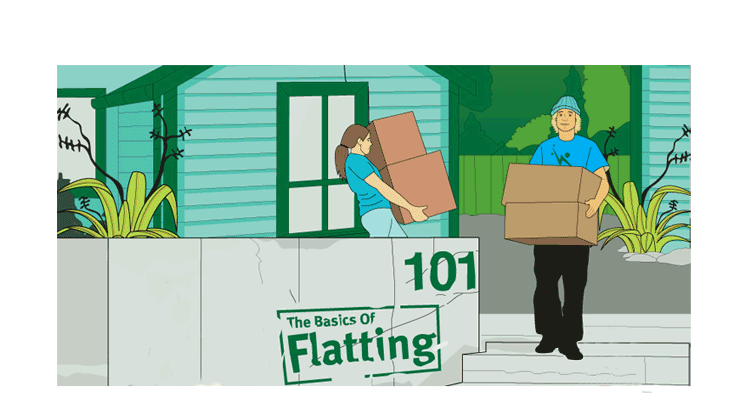 Gives advice to young people and people renting for the first time.
If you are a flatmate rather than a tenant, you may have different rights. Flatmates are not covered by the Residential Tenancies Act 1986, which only covers tenants and landlords.
Tenant or flatmate explains the difference in your rights.
In this section
---
Moving into your first flat can be exciting - and overwhelming. It's important to know your rights and responsibilities when you finally find your new home.
---
Things you should know about when a tenancy ends. 
---
Help with working through renting problems.