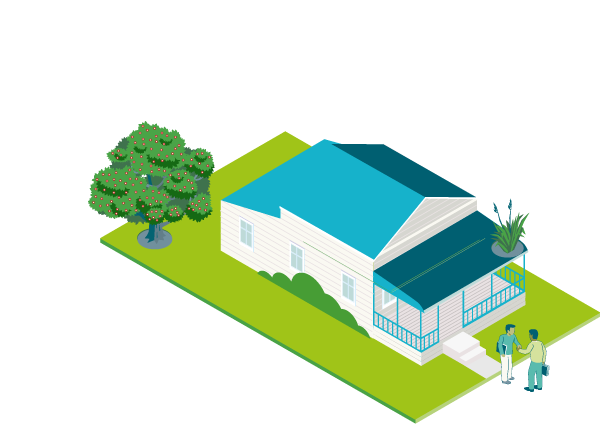 Landlords should ask potential tenants to complete a pre-tenancy application form. This forms sets out important information that helps landlords decide who the tenancy is right for. 
What information the pre-tenancy application form tells you
The pre-tenancy application form tells you important details about a potential tenant:
their name and contact details
where they're living now and their renting history
ID details
references you can contact to find out more about them.
This application form also gives you permission to do a credit check.
Download the pre-tenancy application form below.
What to do once the form's filled out
Before you decide to rent the property to the potential tenant, contact all their references and do the credit check. If you don't like what you find out, look for a different tenant. You don't have to tell a potential tenant why you're not going to let the property to them.
Also, be careful in any discussions leading up to an agreement. If you tell a tenant they can have a property, or a tenant says they'll take it, or money is paid, this may be binding, even if an agreement hasn't yet been signed.
Choosing the right tenant has more on how to attract and interview potential tenants.
Your obligations when collecting personal information about tenants
As a landlord, you collect personal information about tenants, usually on the pre-tenancy application form or the residential tenancy agreement. The Privacy Act 1993 applies to this information and governs how and why it's collected, the way it's stored, what you do with it, and the tenant's right to access it.
Download the residential tenancy agreement below.
The Privacy Act 1993
Here are a few general points to know when collecting personal information from tenants:
you must have a lawful purpose for collecting the information that's relevant to the tenancy
you must let the tenant know why you're collecting the information, what it'll be used for, and who it'll be shared with
you can't use the information for anything other than what you said it'll be used for, and you can't share it with anyone else unless the tenant says you can
you must store the information securely so no one else can access it
the tenant has the right to access the information and to correct it.
It's important to know your obligations under the Privacy Act.
The Privacy Commissioner website(external link) has more information about privacy.
You can't discriminate against potential tenants
You can't base your decision on who to rent to, or on whether to continue a tenancy, if it would be a breach of the Human Rights Act.
If this does happen, you could be taken to the Tenancy Tribunal or the Human Rights Commission for unlawful discrimination.
Discrimination has more about discrimination and renting