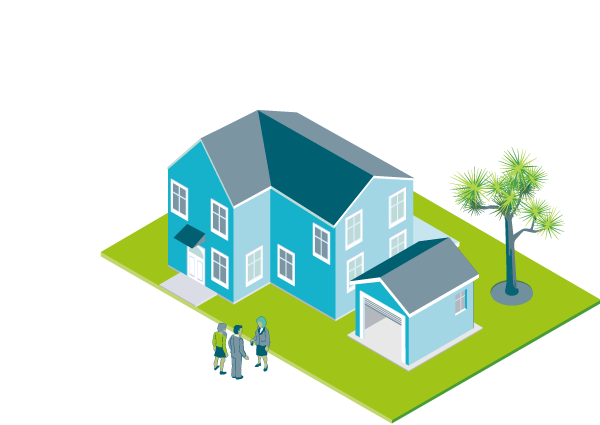 It's very important for both landlords and tenants to keep all records about the tenancy. These can help you clear up any issues, either during or at the end of the tenancy. 
Landlords must keep rent and bond records for seven years after the tax year to which they relate. 
Landlords must keep copies of all documentation relating to the rental home during the tenancy and for 12 months after the tenancy ends. Tenants are advised to do the same. 
Specified documents must be provided if requested by the Ministry of Business, Innovation and Employment.
What to keep records of
Both parties should keep a copy of:
the tenancy agreement and any variations or renewals of it
any property inspection reports
rent, receipts and records  
water bills
invoices or records for any work carried out at the property, such as maintenance or cleaning
copies of letters or emails sent to or received from the other party.
Download the residential tenancy agreement below (which includes the property inspection report).
Receipts and records has more about rent and bond receipts.
You should also keep contact details – such as phone, fax numbers or email addresses – up to date, and share any changes with each other during the tenancy.
Record details of your communication with the other party. For example, make a diary note when rent is paid or received, or repairs or maintenance are discussed.
Records are important if you have a dispute
If you can't sort out an issue yourselves, you can apply to the Tenancy Tribunal to ask for mediation. You must provide relevant documents to support your application.
Disputes process has more about how to resolve problems with a tenancy.
Example of how to record information
Monday, 1 January
Called property manager to tell them the stove element wasn't working. Spoke to John Smith who told me he'd mark it in his repairs/maintenance log.
Thursday, 4 January
Still haven't been contacted about the stove element that needs repairing. Called the Tenancy Services to check on the process for repairs. The Ministry told me I could issue a 14-day Notice to remedy.
Friday, 5 January
Downloaded the 14-day Notice to remedy from the www.tenancy.govt.nz website, filled it in and dropped it into the property manager's office at 2.45pm.
Monday, 8 January
Property manager called to say he's arranged for both him and a repairman to come round during the day to fix the stove element.
---
Related tools and downloads