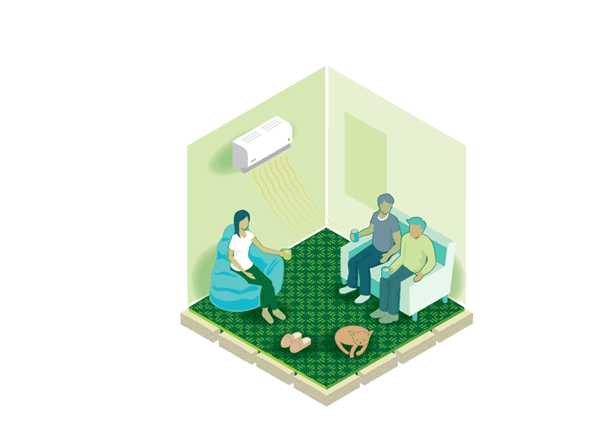 An insulation statement is compulsory on all new tenancy agreements signed since 1 July 2016.
Landlords must disclose the extent of insulation in their properties in a signed statement as part of any new tenancy agreement.
A landlord who does not make a complete insulation statement or includes anything they know to be false or misleading is committing an unlawful act and may be liable for a penalty of up to $500.
An insulation statement must include:
whether or not there is insulation
where it is – the extent and location in ceilings, floors and walls
what type of insulation product it is and, if known, its level of thermal resistance or R-value
what condition the insulation is in – for instance whether there is any damage or dampness and whether any is not secured.
If the landlord cannot get information about insulation in a particular location, the insulation statement must instead:
outline what information is missing about that location
outline why the landlord could not get that information
confirm that the landlord has made all reasonable efforts to get that information.
The insulation statement section of the tenancy agreement must be signed by the landlord separately, in addition to the signatures to the whole agreement.
Landlords must make all reasonable efforts to obtain the required information. This includes physically looking, engaging a professional to do an assessment and/or checking the council building file.
Landlords of income-related tenancies must provide ceiling and underfloor insulation that meets minimum standards unless they meet an exception. If the existing insulation does not meet the requirements of the regulations, the insulation statement must explain how the landlord will comply with insulation regulations within 90 days of the start of the tenancy, or explain how an exception applies.
All other landlords must have ceiling and underfloor insulation that meets minimum standards by 1 July 2019, unless an exception applies to the property.
How to get information about insulation
Be careful when checking insulation. Do not touch foil insulation without turning off the power at the mains first as there is an electrocution risk. The installation or repair of foil insulation is banned in all residences including rental homes.
Insulation safety has more information on the risks with installing and repairing insulation.
If you're not sure of the location, type and condition of the insulation, seek advice from a professional insulation installer.
Ask for written information to complete the insulation statement. Some companies may do this at no cost or there may be a small charge.
They will also be able to advise and give you a quote if the insulation needs work to meet the regulations that come into force on 1 July 2019, when insulation becomes compulsory in all rental homes.
When contacting an insulation company, ask them if their installers have trained with the Insulation Association of New Zealand (IAONZ).
Consulting a professional early means you will avoid a last-minute rush – there are penalties of up to $4,000 for landlords who do not have the right insulation installed by 1 July 2019.
EECA Energywise has advice on choosing an insulation installer(external link)